Blog
Exotic Gardens Big Freeze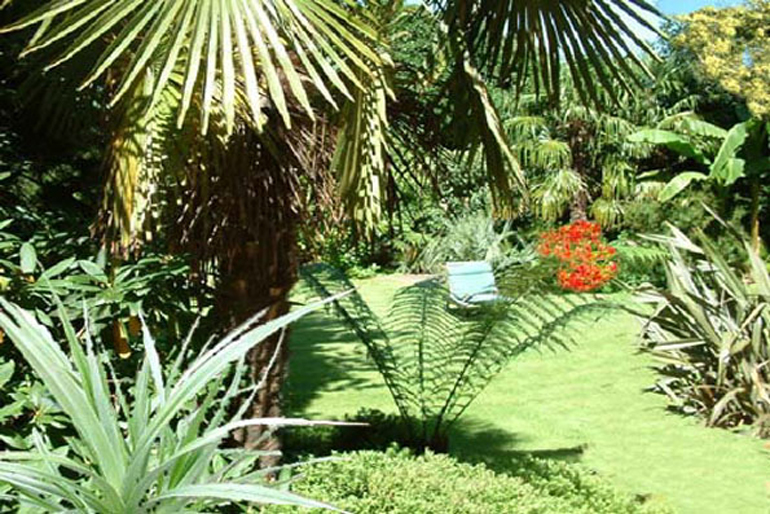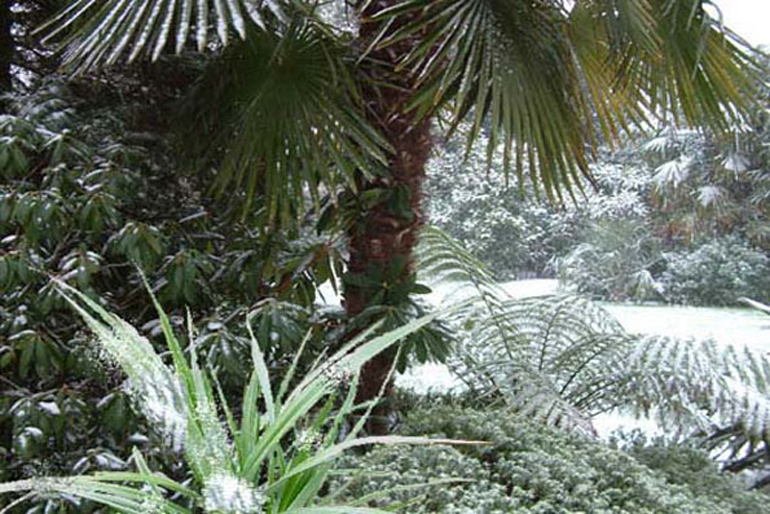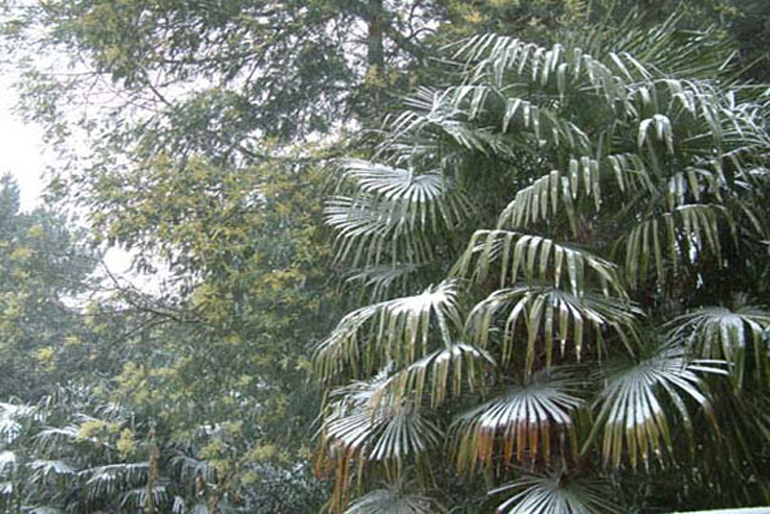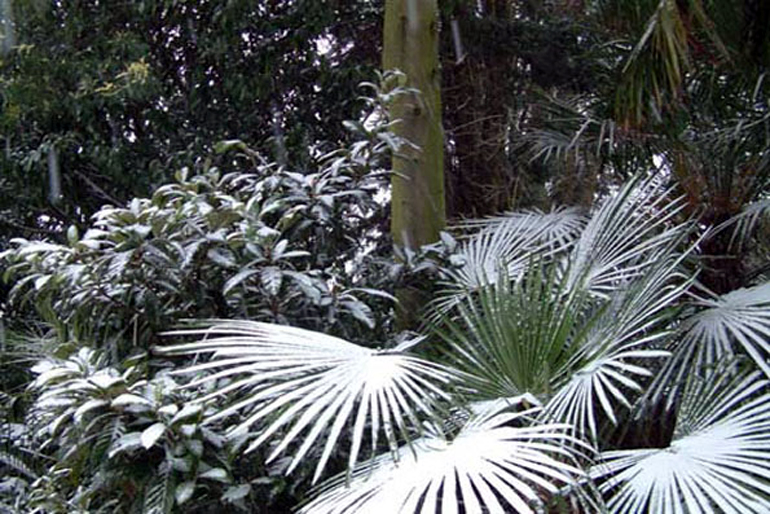 Exotic gardens in freezing winds, snow and ice
Oh Ye of Little Faith:- In January 2013 cold arctic winds blew in to leave the United Kingdom under a blanket of snow and ice. I was inundated with calls from frantic clients who still don't have faith in the science of exotic gardening. Air temperatures of - 3 or 4c and wind chills of - 7 or 8c did little to ease their anxiety. The truth is that the palm trees and exotic trees and shrubs in our gardens were far less stressed than their owners.
When we design a garden we research the local climate and of course the micro climate of the site and landscape accordingly. A garden in rural Surrey is never going to be as warm as say an inner city garden where high density of buildings help to keep the temperature several degrees higher, and especially at night. As an added precaution we always landscape the backbone of the garden with cold hardy exotics, planting borderline tender plants sparingly. The pictures above show a London garden in summer and then in the big freeze.
Surprisingly, there were no reported casualties in any of our gardens after the freeze.
Garden Designer Peter Phillips | Urban Tropics London